How Use Debit or Credit Card Checking Out With Paypal
HOW TO USE PAYPAL FOR DEBIT AND CREDIT CARD TRANSACTIONS. 
NOTE: You DO NOT need a PayPal Account to check out with your debit or credit card. 
Step 1: Choose a TruVision Weight Loss Combo and Add it to your cart. 
Step 2: Enter your shipping and billing info. 
Step 3: Simply choose "Checkout With Paypal"  as shown in the picture below.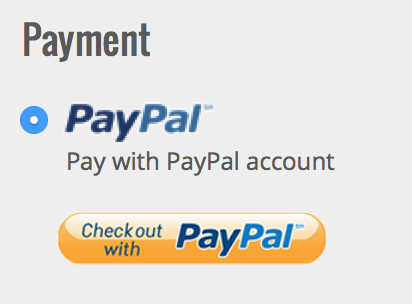 Step 4: Select "Pay with Debit or Credit Card" as shown in the image below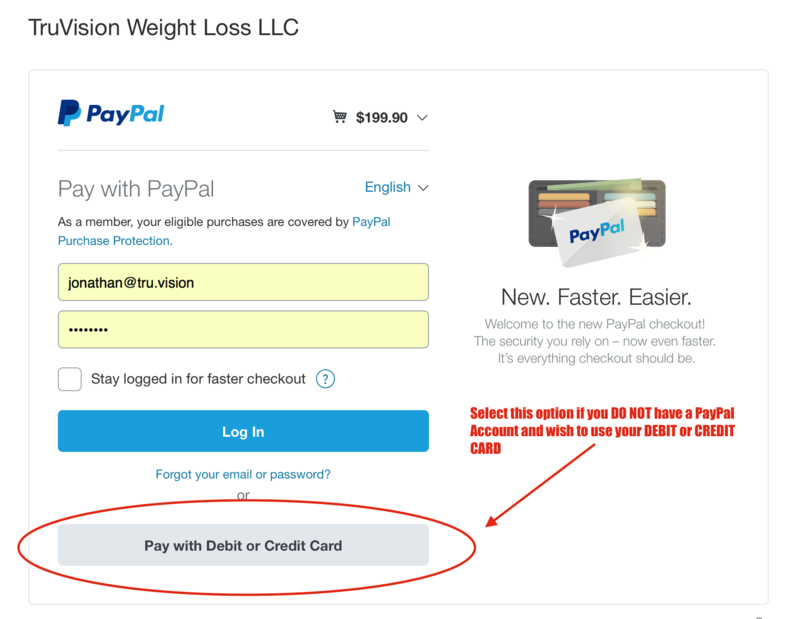 YOU CAN ALSO CALL US FOR HELP CHECKING OUT (865)455-9400.
Just leave a message if you get our voicemail and a Customer Service Agent will return your call within minutes.